On the photo: Top row (L-R): AJA Law's Managing Partner Atty. Joseph James Joaquino Jr., Mr. Luis Buenaventura, IPO Director General Rowel S. Barba, IPAP President Atty Alex Ferdinand S. Fider, IP Academy Director Frederick Romero
Bottom row (L-R): AJA Law's Partner Atty. Mercedes Torrijos Joaquino, AJA's Law's Partner Atty. Pearl Ganzon Alcantara, IPAP Corporate Secretary Atty. Katrina V. Doble, and IPAP External Vice President Atty. Abelaine T. Alcantara
"The Philippines is at the start of the NFT Art Story, with NFTs democratizing entry in the art field and allowing Filipinos to showcase their talent globally."

– Luis Buenaventura, NFT artist and entrepreneur
In the Philippines, an ongoing survey by finance platform Finder states that around 2 million Filipinos own NFTs, with men twice more likely to own an NFT than women.1 In the United States, ownership of NFTs has doubled since 2021 with approximately 9 million saying they have owned NFTs, according to a recent survey by Security.org.2
Why have NFTs grown so popular, and what does this mean for Filipino artists?
The rise in non-fungible tokens or NFTs has attracted the attention of creatives who want to publish their art online, enthusiasts who are looking to invest in digital assets and intellectual property (IP) practitioners, and regulators who seek to protect the ownership and rights of artists and buyers alike.
Virtual assets such as NFTs are described by the Bangko Sentral ng Pilipinas (BSP) as digital units that can be digitally traded, transferred, or used for payment or investment purposes.3 An NFT is a unique digital asset which could be a photo, painting, short video clip, animated GIF, collectible, etc. that can be bought with cryptocurrency. An original receipt or token is coded to the artwork, which causes the artwork to be non-fungible or non-replaceable. Once a sale is done, the transaction is recorded in a massive public ledger of cryptocurrency transactions or the blockchain.4
NFT webinar brings together crypto and IP experts
The Intellectual Property Office of the Philippines (IPOPHL), in partnership with the Intellectual Property Association of the Philippines (IPAP), organized a hybrid webinar event entitled "NFTs 101: How to Take Your Artwork to the Digital World" on September 29, 2022, which was attended by over 250 participants onsite and online.
IPOPHL Director General Rowel Barba welcomed the audience of lawyers, entrepreneurs, compliance officers, and IP practitioners. Entrepreneurs Mr. Luis Buenaventura of Yield Guild Games and Mr. Brian Poe Llamanzares of minting platform Artifract.io were invited as panel speakers to share their perspectives on cryptocurrency and selling NFT art. Attorneys Joseph James Joaquino, Jr. and Pearl Alcantara, founding partners of Alcantara Joaquino Alcantara Law (AJA Law), a law firm specializing in tech, media, e-commerce, and intellectual property rights, imparted insights on NFT limited use licenses, intellectual property rights and potential regulatory frameworks to navigate the crypto landscape.
When an artist wants to create an NFT, they can upload their artwork to NFT platforms like OpenSea, NiftyGateway, or MakersPlace. Similar to galleries or marketplaces, these platforms promote and curate their different artists who can mint the NFT, subject to "gas fees" which is paid to blockchain miners to process the transaction into the blockchain.5 Since NFT art is secured by blockchain technology, once an NFT is sold, the sale and all succeeding resales or transfers of ownership are recorded on the blockchain. Even if a reproduction of the artwork is posted somewhere on the Internet without the owners' consent, the receipt coded to the non-fungible token will prove that the original NFT is with the buyer. Certain NFTs also give artists Droit de suite,6 the ability to receive royalties or a share from the resale value of their work in case of subsequent sales as stated in the Intellectual Property Code of the Philippines.7
Atty. Alcantara, who has extensive experience in IP and corporate law, was quick to point out that when a buyer purchases an NFT, the buyer owns the token but does not own the underlying asset or the artwork. The copyrights of the underlying asset, whether a digital painting, video clip, or a photo, are retained by the artist. The buyer can enjoy limited use of the NFT art depending on rights granted by the NFT creator, e.g. downloading the artwork and reusing it as one's avatar or as Facebook profile image.
Promotion and Protection of NFT Artists encouraged by AJA Law
While access to cultural hubs like Tokyo or New York is somewhat limited for Filipino artists, Mr. Buenaventura believes that the entry of budding local talents can be democratized through NFT art. He started the CryptoPop Art Guild to boost support for over 200 underprivileged local artists: the organization provides artists the materials to create art, and host training on how artists can promote themselves in the crypto landscape.8
When Atty. Joaquino was asked about the future of NFTs in the country, he said that Filipinos are crypto-savvy and highly adaptable to new technology. With enterprises also entering the NFT scene, there has to be regulatory certainty and regulatory adaptability for blockchain technology to prosper. Having regulations in place will bring clarity and stability to businesses – they would have guidelines on how to operate legally in the country.
According to BSP Circular 1108, Virtual Asset Service Providers (VASPs) would need to secure a Certificate of Authority to operate as a money service business.3 However, a 3-year moratorium on VASP registration was imposed by the central bank starting September 1, 2022. BSP Governor Felipe Medalla said that the halt in accepting new registrations would shift the focus to "assessing existing VASPs' overall performance and risk management systems".9
Aside from regulatory uncertainty, another challenge NFT creators face is security. Atty. Joaquino warned that smart contracts, which contain the agreement and enforce ownership of the NFT, 10 could be hacked or exploited due to a loophole. Additionally, NFTs could be stolen in multiple ways such as a hacker getting access to one's crypto wallet or an NFT creator mistakenly entering a phishing site that mirrors the legitimate NFT platform. Due to the anonymity of wallets, it is therefore difficult to detect if the NFT uploader is the original creator or if they have a full and absolute title to the artwork. In these instances, the rise of crypto insurance could be beneficial to the NFT creators.
For NFT enthusiasts who want to support artists or grow their crypto art collection, Atty. Alcantara encouraged buyers to conduct due diligence when purchasing NFT art and understand the rights that they are entitled to once they purchase an NFT. Mr. Llamanzares gave tips on selecting NFTs, "Look at the companies behind them. What are they trying to do? Who are the people that they are working with?"
PH still at the start of NFT Art Story
There is much uncertainty regarding NFTs and their utility as blockchain technology matures further and regulatory frameworks are established. NFT creators should be clear on the scope and usage that they are extending to their buyers, and are encouraged to consult IP professionals regarding their rights on the underlying assets. For anyone looking to begin their NFT art journey, the panel speakers shared some questions to ponder on,
"What type of project do I want to do?"
"What kinds of rights do I extend to my buyers for the NFTs I create?"
"What is my purpose in creating NFTs – to make money? To build a brand? To create a community? To democratize art?"
Despite the uncertainty, one thing is for sure: creativity will find a way to be discovered and shared. Whether that is through NFTs, social media, or more traditional channels, Filipino talent always shines through.
We hope this helped provide information on NFTs and how you can get started. Stay tuned for more articles.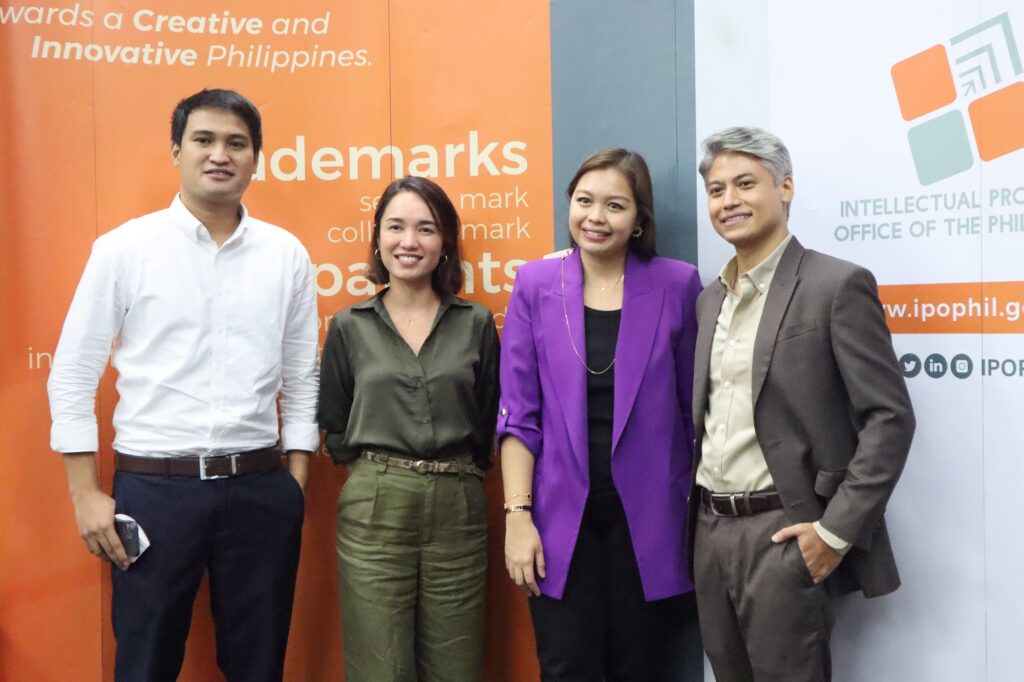 If you have questions or would like to know more about NFTs, get in touch with us.
FOOTNOTES
1. Richard Laycock, (4 October 2022), [Key Filipino NFT adoption trends for September 2022], [Report] https://www.finder.com/ph/nft-statistics
2. Aliza Vigderman, (26 July 2022), [NFT Awareness and Adoption report], [Media report] https://www.security.org/digital-security/nft-market-analysis/#:~:text=In%202022%2C%20four%20percent%20of,100%20percent%20increase%20from%20202
3. Bangko Sentral ng Pilipinas, (21 January 2021), [Circular No. 1108, Series of 2021: Guidelines for Virtual Asser Service Providers], [Circular] https://www.bsp.gov.ph/Regulations/Issuances/2021/1108.pdf
4. Ethereum.org, [Sec. How do NFTs work?, Non-fungible Tokens] https://ethereum.org/en/nft/
5. Randy Ginsburg, (1 June 2022), [What are Gas Fees and How can we Fix Them?], [Blog post] https://nftnow.com/guides/what-are-gas-fees-and-how-can-we-fix-them/
6. AJA Law, (6 October 2022), [An Artist's Right], [Article] https://www.ajalaw.ph/an-artists-right/
7. (6 June 1997) [Id. Sec. 2(m), Rule I. of Republic Act no. 8293 An Act Prescribing the Intellectual Property Code and Establishing the Intellectual Property Office, Providing for Its Power and Functions and for Other Purposes], [Law] https://www.officialgazette.gov.ph/1997/06/06/republic-act-no-8293/
8. Waren de Guzman, ABS-CBN (28 April 2022), [Filipino artists seen to benefit from NFT art: stakeholders], [News Article] https://news.abs-cbn.com/business/04/28/22/filipino-artists-seen-to-benefit-from-nft-art
9. Rappler.com, (12 August 2022), [BSP imposes 3-year moratorium on virtual asset service providers licensing] [Article] https://www.rappler.com/business/bangko-sentral-pilipinas-imposes-moratorium-virtual-asset-service-providers-licensing/
10. Binance.com, (5 August 2022) [All You Need to Know About NFT Smart Contracts], [Blog Post] https://www.binance.com/en/blog/nft/all-you-need-to-know-about-nft-smart-contracts-568745413587703085