Art Fair Philippines, (2020), [Collage of Visayan Artworks], [Photograph]1
Hollywood just featured the first film starring a Fil-Am cast in "Easter Sunday." Years ago, the sensational song "Let It Go" was composed by a FilAm talent. Filipinos are working for Disney animation, Rachelle Ann Go is a successful theater actress in London, and Lea Salonga is one well-known Broadway actress for decades now. Clearly, the Filipinos do not lack creative talent. 
Assistant Secretary Glenn Peñaranda of DTI said "there are approximately 2 to 3 million creative freelancers working locally, while 1.5 million creatives handle international projects" 2. As early as 2009, the Creative Industries contributed 5.44% of the country's GDP3 and has seen an increase as of present time. In 2019, the creative industry had a projected value of P1.27 trillion and accounts for 7% of the GDP (Gross Domestic Product) of the country.4
With the rise of the "gig economy", where one does not have to be fully employed to work for any company, Filipinos have been able to secure multiple projects at a time which includes jobs for both domestic and international clients through digital means. Payment gateways Paypal, Payoneer, and Upwork estimate 1.12 to 1.5 million Filipinos are receiving salaries through creative gigs.5 Imagine the number of Filipinos that are highly productive already in this industry! It is also worth noting that due to the pandemic, a portion of the labor force lost their jobs and moved to contractual jobs that are home-based. While there is no official data yet regarding this, you can just observe your circles of family and friends and can attest that indeed, the creative industries have opened so many opportunities for profitable work.
We see that the country does not run low on talents, while the private sector, both locally and abroad, continues to need the creative work that Filipinos provide. Now, the government has taken notice and has taken the next step by legalizing provisions focused on growing the industry. The creative future looks bright as the Joint Foreign Chambers in the Philippines (JFC) affirms that "[w]ith the enactment of RA 11904, the Philippines is well-placed to reach its goal of becoming the leading creative economy in Southeast Asia by 2030." 6
Number One Creative Economy in Southeast Asia in 8 years, are we ready?
Fortunately, Congress has begun to boost the Philippines to catch up with the fourth industrial revolution – as inevitably, the future is creative. The Philippine Creatives Industries Development Bill was authored and sponsored in July 2021 by a creative, Congressman Toff De Venecia. After a year of diligent work with various industry stakeholders, it became law on July 28, 2022, as Republic Act 11904 or the Philippine Creative Industries Development Act (PCIDA).
As the roll-out begins, we can expect more activity, visibility, and impact in the next months and years to come. We are hopeful that the present administration allocates sufficient budget so that the interesting and beneficial provisions of this law may serve the Filipino creatives. 
Dr. Bernardo M. Villegas, an expert in Economics, states that the implementation strategy should include working with the private sector and the academe. To grow the creative economy from  6.52% of GDP to 15% by 2030, a focus on exporting creative talents should be prioritized- this means that the academe must create programs centered on honing creative expertise among students, the local government and tourism offices shall create creative zones and cities where encouraging local businesses to invest in creative enterprises, events and festivals shall be an area of focus as well. [e]
There is no doubt that the Filipinos are talented. Private businesses are continually opening and expanding businesses that provide creative services. What we look forward to most now, especially with the passing of PCIDA, is an aggressive boost from the government's efforts. Let us discuss this new law.
Is this law for you?
Creative industries are defined in the law as trades involving persons that produce cultural, artistic, and innovative goods and services originating in human creativity, skill, and talent and having a potential to create wealth and livelihood through the general and utilization of intellectual property.
Let us establish the various categories that belong in the creative industries:
Audiovisual Media Domain
Digital Interactive Media Domain
Creative Services Domain
Design Domain
Publishing and Printed Media Domain
Performing Arts Domain
Visual Arts Domain
Traditional Cultural Expressions Domain
Cultural Sites Domain
Other domains and industries that may be determined by the Philippine Creative 
Industries Council (Council)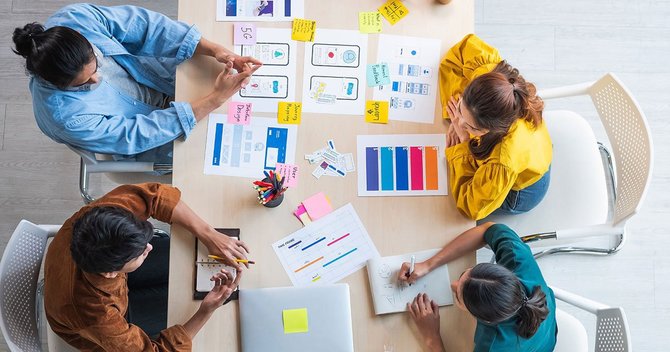 What Should I Expect From It?
This new law mandates the national government to promote the developments and the rights afforded to the Philippines' creative industry and Filipino creatives. Primarily, this law will execute the creation of a Philippine Creative Industries Development Council (PCIDC), an attachment agency to the Department of Trade and Industry (DTI).
How important is it for you to get acquainted with the PCIDC? Very! In fact, we suggest following them the moment PCIDC activates its online pages,  so you can track the different programs of this agency. Keep in mind that their mandate is to protect and nurture the excellence of the movers of the Philippine industry. As a vital contributor to the economy, it would be right for creatives to take advantage of the programs that will be funded and executed through the Council.
Who or What is PCIDC?
The Council is created to take charge of the promotion, development, and expansion of opportunities for the creative industries in the country. It has been given authority and is in charge of planning and policy formulation, issuance of guidelines in relation to private sector participation, and assistance in monitoring and protection of intellectual property rights and indigenous cultural properties being utilized for commercial purposes, among others.
The law further protects creative industries by establishing a Creative Workers' Welfare Committee, which shall be responsible for ensuring that creative freelancers and workers have access to sustainable and dignified work in the creative industries.
Here is a run-through of all other rights provided under this law:
| | |
| --- | --- |
| Infrastructure Support. Shared service facilities, infrastructure support programs to be provided under DTI and the Philippine Innovation Act. This will include provisions for subsidized rental schemes for studios and venues. Co-working spaces and other similar facilities and hardware that may be accessed by the creatives. The government shall give preference for Micro, Small, and Medium Enterprises (MSMEs) in fulfilling these. | Research and Development (R&D) and Innovation Support. Entities may avail of the research and development support program of the Department of Science and Technology (DOST) that includes financial support for research projects related to the creative industries. |
| Digitalization of the Creative Industries. This will include access to digital services and training platforms. Technical and financial assistance programs for digital content distributors, provision of high-speed infrastructure and bandwidth through the Department of Information and Communications Technology (DICT) and the National Telecommunications Commission (NTC). | Access to Credit and Financial Statements. Government-owned, -controlled, or -supported financial institutions are mandated to give priority to creative industries in providing credit assistance and guarantee schemes. |
| Other Fiscal Incentives. Entities whose activities are listed in the Creative Industries Investment Priority Plan (CIIPP) may avail of fiscal incentives provided under the Corporate Recovery and Tax Incentives for Enterprises Act. | Creative Voucher System. Creative voucher system shall be created in order for institutions to have a more systematic means of giving aid and support to creative industries entities. Again, MSMEs are to be given preference as suppliers. |
| Creative Instruction and Education. The Department of Education (DepEd), Commission on Higher Education (CHED), and Technical Education and Skills Development Authority (TESDA) are mandated to establish a Creative Educational Plan and supporting programs towards human resource development, audience capacity-building, and consumer empowerment. | One-Stop Registration Center. The Negosyo Centers in LGUs shall extend its services as a one-stop shop for creative industries MSMEs or entrepreneurs in availing government services such as, but not limited to, intellectual property registration, product and business registration, loans, grants, and benefits programs. |
| Creative Industry Data and Information Management. The Philippine Statistics Authority shall set up a satellite account and a system of data collection and management for creative industries. | The Philippine Creative Cities Network (PCCN). PCCN shall aid in incubating cities that wish to explore their creative resources, and in accelerating emerging creative cities towards the accreditation by the UNESCO to form part of the UNESCO Creative Cities Network. |
| Local and Cultural Arts Councils. All local government units (LGUs) shall establish a Local and Cultural Arts Council for better and more efficient implementation of this law. | |
Remember September!
Philippine Creative Industries Month is also established as a provision of this law– this will be the month every year when raising awareness and the celebration of the creative industries is highlighted.
Sounds exciting right?
It seems like our lawmakers want to maximize opportunities, support, and provisions for the creative industries and we are all onboard! We see both the demand from businesses and supply from talents grow. Now with the government's laid out strategies and focus, this law is meant to be impactful in the day-to-day operations and growth of so many professionals. The nation's goal is to continue to expand this industry and secure our spot as the top creative hub in Asia by 2030. We're excited to catch up with the rest of the world!
If you are in this industry- whether old or new, we hope to remind you that you are entitled to valuable rights, not just as an artist but as one with business interests. There is a framework that can allow you to commercialize your creative works and we can guide you through this so you may maximize the returns of your creative labor. A legal team with knowledge and expertise in this specific industry can propel you and your team to navigate this industry better. As the country heads toward increasing opportunities for these creative industries, our firm is eager to work and advocate for creatives like you to make sure that you are protected and can commercially benefit from your talents and hard work.
Indeed, the future is creative, what are you most excited about this new law? Share in the comments or send us a message if you have some questions!
FOOTNOTES